Veterinary Euthanasia Services
Saying Goodbye To Your Pet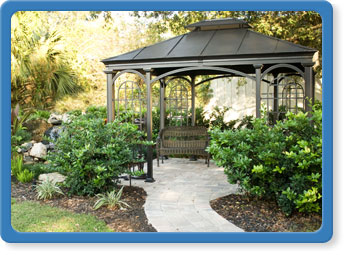 One of the most important decisions any of us can ever make in the lives of our pets is how we say goodbye. It is a thought that fills us with many emotions – sadness, loneliness, even guilt. Your companion has been a true friend, a member of the family, and you want your final moments together to be fitting and proper.
At our animal hospital in Jacksonville, we have made a commitment to provide every resource for the care and comfort of your pet at every stage of life. That is why we have created a unique setting where you can experience the peaceful passing of your beloved companion. As important as technology and diagnostics are in the wellness care of your pet, a dignified space where you can spend your last moments together is just as essential.
Our outdoor veranda is surrounded by the sounds and sights of nature – running water, open air, stone patios, walkways, and lush greenery. This is a tranquil place where your thoughts can be about the life of your pet.
We encourage you to come by for a visit. Not only will you see this beautiful space, but your visit may also be an opportunity to start the important conversation about any plans or thoughts you may have about end-of-life care for your pet. Talking in advance about your wishes will lessen the chances of wondering or worrying that you could have done things differently.
This is an important decision, and we will do everything we can to ensure that it is dignified and in the true spirit of the life you have shared together.